March 2020
Your Connection to Wildlife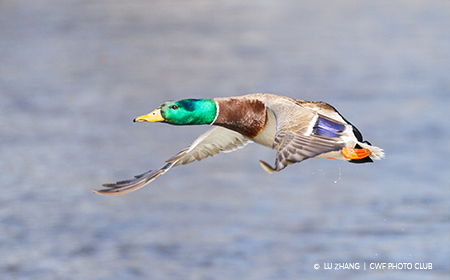 Features: WILD Outside | CWF Bioblitz | Pollinator Recovery | Canadian Wildlife Magazine | Do You Know Anyone Expecting? | WILD Magazine | CCC
Between 15 and 18? Know Someone Who Is?
Young people often ask us, "How can I get involved and what can I do to help the planet?" When you are aged 15 to 18, the answer is simple: become part of the CWF WILD Outside program, funded by the Government of Canada under the Canada Service Corps program. WILD Outside is a national conservation-based youth leadership program. By participating in this immersive program, young Canadians will experience opportunities for personal growth while developing and encouraging their own "conservation ethic." You are never too young to make a difference! WILD Outside is in Calgary, Charlottetown, Halifax and Toronto. Beginning April 2020, you can also join in Edmonton, Kitchener, Moncton, Montreal, Ottawa, Regina, Saskatoon, St. John's, Vancouver and Winnipeg!
CWF Bioblitz Earns Local Honour
We are thrilled to announce that the CWF Bioblitz Program is officially award-winning! CWF will receive an award from the Niagara Peninsula Conservation Authority (NPCA) at an upcoming gala event in Hamilton, ON. The award is in recognition of our efforts in organizing the 2019 Bioblitz event at Ball's Falls Conservation Area, an NPCA property located west of St. Catharines. The event was the first-ever Bioblitz conducted on site, it included releasing hundreds of Monarchs and tracking biodiversity using the iNaturalist app. Congrats to everyone involved! A Bioblitz is like taking a "nature selfie" by cataloguing species within a particular area. With the help of Canadians like you, we hope to catalogue as much of Canada as possible so that we can make informed decisions about our land use, environmental policies and wildlife.
Help Us Help Pollinators: Your Gift Will Be Triple Matched in March!
Imagine a world without butterflies, bees and other pollinators. I'm sure you cannot, and neither can the team here at the Canadian Wildlife Federation. That's why we started a small pilot project in 2019, showing large companies and local governments how planting pollinator meadows along hydro corridors helps to reduce the need for regular mowing and creates healthy habitat and essential migration paths for butterflies and other pollinators. Now, we want to take the next step and expand the project to further help our pollinators and give them the best possible chance at survival. Will you help us help them? If you donate to the Canadian Wildlife Federation between March 1st and 31st, your incredibly generous gift will be TRIPLE MATCHED by our good friends at Medallion Plants. Yes, tripled! With your help, we can make a difference for pollinators and other struggling species.
Canadian Wildlife Magazine — Reflections of Nature: The Best of CWF's 2019 Photo Contest
Today, wildlife photography is a passion for thousands of Canadians. Take a gander at these winning wildlife photos from the 2019 CWF Reflections of Nature Photo Contest. They say a photo is worth a thousand words — we guarantee they'll leave you speechless.
Do You Know Anyone Expecting?
Are you or any of your friends or family expecting a little bundle of joy? We'd like to introduce you to Mother Goose. This program will follow your pregnancy and help connect you to the natural world as your baby grows. Month by month, we'll encourage you to step outside and take a breath of fresh air, soak up some sunshine and let Mother Nature work her magic. Sign up for our monthly emails!
Dive in to the February / March Issue of WILD Magazine!
In the latest issue of WILD magazine, kids can sink their teeth into a story about the toothiest animals in Canada, learn all about animal acrobats defying gravity, enjoy plenty of fun games, and much more!
Between 18 and 30? Your Adventure of a Lifetime Awaits!
We are officially looking for new candidates for the Canadian Conservation Corps. This three-part program presents an exciting opportunity for youth ages 18 to 30 to learn, grow and experience Canada in a unique way while having a real impact on conservation. Follow along or apply to be part of this new program to build a better Canada. #CCCAdventure The Canadian Conservation Corps is funded by the Government of Canada under the Canada Service Corps.
Share on your favourite social channel!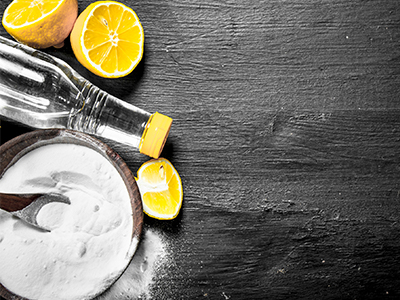 Recipes for All-natural Household Cleaners
Six ingredients and a whole lot of clean! Making the switch to all-natural cleaning products has never been easier. Follow these simple recipes to get your home sparkling clean without using chemicals that can pollute our air and water.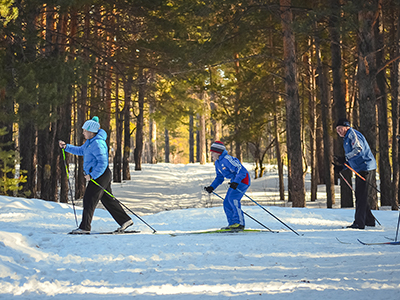 Winter Fun — Just for the Health of It!
Don't give winter the cold shoulder! Warm up to the idea of winter fun and embrace the joys of healthy outdoor play. Our Below Zero page is designed to keep you happy and healthy all winter by sharing new ways for you and your family to connect with nature during the colder months.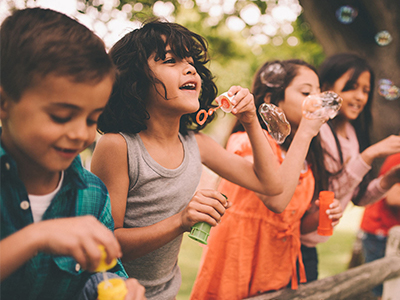 WILD Family Nature Club
How often do you and your family spend time in nature? Did you know that almost a third of Canadians admit to spending less than a half hour outside per week?* That's only five minutes a day! Join us in making a resolution to get outside more as a family, and help inspire other families to do the same through WILD Family Nature Club. *2017 Coleman Canada Outdoor Report

GET SOCIAL WITH US:



350, promenade Michael Cowpland Drive,
Kanata, ON K2M 2W1
t 1.800.563.9453 f 613.599.4428


CanadianWildlifeFederation.ca | FederationCanadienneDeLafaune.ca
Forward to a friend
© 2021 Canadian Wildlife Federation 10686 8755 RR0001 | Preferences/Unsubscribe